About The Villas at Cotton Ranch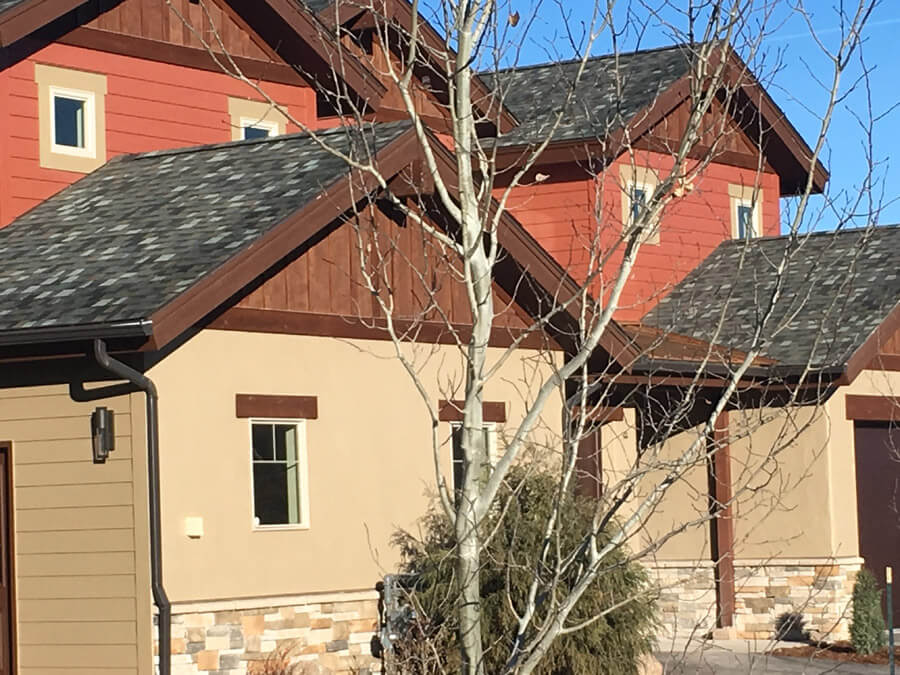 The Villas at Cotton Ranch, Vail Valley CO's newest  mountain home community in Gypsum, CO, is close to the world class Ski Resorts of Vail and Beaver Creek yet far enough away from the resort scene to enjoy a relaxed lifestyle at your own pace. It's a rare opportunity for connection and peace.
Under the stewardship of NorthPoint Builders, this valuable land has a new vision and purpose. A new mountain modern neighborhood is coming to life in Cotton Ranch, located at the western end of the Vail Valley in the town of Gypsum, CO.
The legacy of The Villas at Cotton Ranch is to honor the past and embrace the future by adding a brand new character of its own. Fresh home designs highlight main floor living in the larger plan and feature popular 1st floor master suites combined with easy open floor plans. The smaller plan features a 2nd floor master suite with balcony & his and her walk-in closets.  We've also added a contemporary twist to the interior finishes with the help of our innovative design team at Slifer Designs.
Modern Home Features
These homes showcase Kohler fixtures, zero entry showers with frameless glass doors, imported Italian cabinetry, walk-in pantries with barn doors, slab counters, large unfinished basements or walkout basements per plan, 1 or 2 car garages, solar options and the latest in technology with fiber optic connection. All these details and features collectively bring a new rocky mountain modern character into the picturesque Vail Valley of Colorado – a hidden gem amongst the rocky mountains where you can relax and enjoy life at your leisure. Prepare to be surprised!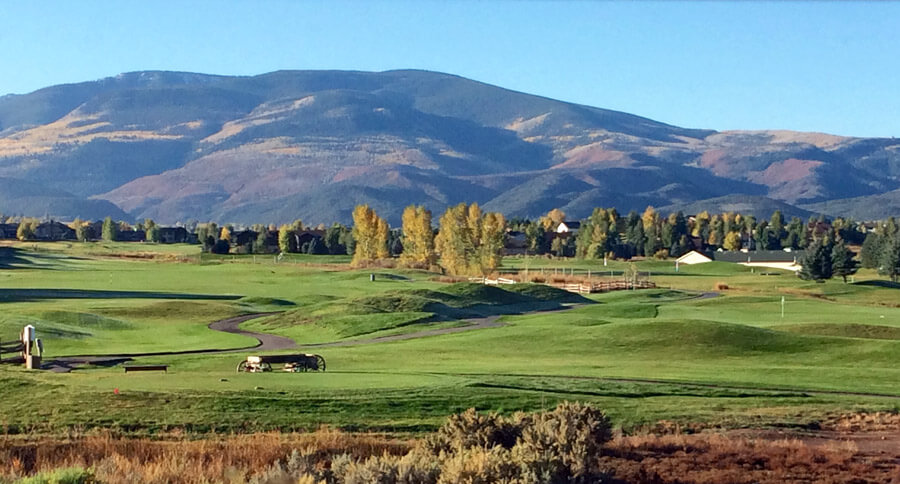 [/vc_column_text][/vc_column][/vc_row]
Homeowner's Testimonials
My wife and I came up to Eagle County looking for a 2nd home for weekend getaways. After several disappointing weeks of searching, we stumbled across The Villas at COTTON RANCH. What a find! With proximity to a 'real' airport, a fantastic layout, stunning scenery and the ability to reach Denver, we knew that we had found our new home. Three months after closing we decided to leave Denver and move up full time. If you're a working professional and thinking about moving up to the high country I can't think of a better choice!
~ Erich
There are many reasons why I bought at The Villas at Cotton Ranch. What initially drew me to my home was the 1st floor master suite and walk-in shower. The interior finishes are upscale and it's evident that the builder is conscientious about using quality building materials. My house is so well insulated that my heating bills are very low. The community is wonderful and friendly, located just off the golf course and a quick walk to The Gypsum Rec. Center and library. I love my new home!
~ HK
I've lived in the Valley for 40 years and have been in real estate for almost 20 of those. Having lived in most areas of the Valley, I decided the place for me now is The Villas at Cotton Ranch. I fell in love with them! They've combined a contemporary feel with wonderful old touches like barn door sliders and plank flooring, which I love. I can't wait to move in to my fabulous new townhome!
~ Lynn
I love the Villas at Cotton Ranch because of the modern design and the well thought out space. I love the community. We like to have people over so we really appreciate the open flow of our home and how easily we can entertain because of the open kitchen and living space that flows right out on to the back deck. When we were looking to buy a home we saw a lot of what the valley has to offer and nothing compares to the Villas at Cotton Ranch as far as value. The modern design, the efficient and stylish use of space, the price point, all of those factors made the Villas at Cotton Ranch far and away the best choice for us.
~ JC
Bridget and I are extremely happy about our purchase in The Villas at Cotton Ranch. The quality of the construction is what first caught our attention and after looking valley wide for a home, The Villas at Cotton Ranch stood out above the others and became our obvious choice. The master on the main level was a must for us and the floor plans are well thought out and very functional. All appliances and fixtures are of a higher quality than we found in other homes in comparable price ranges. These units are built very well with strong attention to detail. Excellent price point, great neighbors, nice golf course, hiking. biking, fishing, wildlife viewing, large patio and beautiful sunsets are all part of what makes The Villas at Cotton Ranch a wonderful alternative to up valley living. We absolutely love it!
~ Bridget & Farrow
Wow. From the moment we walked through the model and met the wonderful team at the Villas at Cotton Ranch, we just kept saying "Wow!" We knew this community was home for us. The construction is solid and the standard selection of fixtures, appliances, tiling and cabinetry are top notch. We absolutely love it here!
~ Anne and Scott
When I first learned about the new development at Cotton Ranch, I was intrigued!Living in Vail, I'd always thought about having a place in a setting that was just a little less "winter"-but without being that far from Vail. On Memorial Day Weekend 2016, I walked through the model home and was very impressed with the floor plan.What began as a general curiosity quickly became something I was serious about. The price was extremely reasonable, and the surrounding area was spectacular! Shortly thereafter, I contracted a home, and ended up closing three days sooner than scheduled!JT, Jeanne and Glenn were extremely helpful throughout the entire process, even when I threw them a few curveballs with upgrades and modifications. This was by far the easiest home purchase I have ever experienced.Living in the community has been even better that expected. The landscaping keeps the development looking beautiful, while the surrounding views speak for itself.I have already become friendly with a number of my neighbors. I could not be happier, and I highly recommend these beautiful homes to anyone looking for a little more space at a great price!
~ MM
Having first skied Vail in 1966 and living in the Valley through the tremendous growth periods in the 70's and 90's it was obvious that the Villas at Cotton Ranch is a fantastic new development in keeping with the beauty of the Vail Valley. The location is outstanding, the peaceful tranquility on the Golf Course and the surrounding mountains is wonderful as well as the beautiful neighborhood. Maureen and I decided this will be our home as we age gracefully in the years to come! The layout is perfect having the MB and Bath on the first floor with two bedroom's upstairs for our family and guests to share. JT's knowledge of "value construction" and Jeanne's attention to coordinating décor and details is at the TOP. They did everything they said they would do from the smallest detail to the scheduled completion. We'll be teaching skiing at Beaver Creek which is only a 25 minute beautiful drive up the Valley! Paul and Maureen
~ PC
We LOVE our well constructed beautiful home!!! The views are spectacular! We so enjoy the peacefulness as we sit out in our patio! Thank you Jeanne and JT!
~ JH
After looking at the exceptional quality of the homes at The Villas, I quickly made my decision to buy a 2 bedroom home. I have enjoyed the neighborhood friendliness and the security I feel from everyone. After living here for a year I am so grateful for the fine upkeep outside and the quick responses from the owners of the development. I have lived in and bought so many homes in the east and Vail area; this is my best decision.
~ NL

~