JT Landreth – Principal of NorthPoint Builders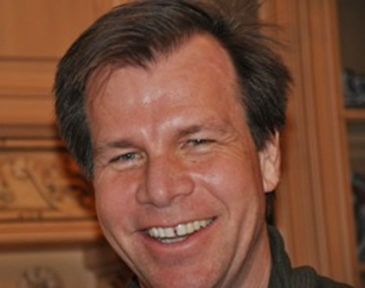 John (J.T.) Landreth originally from Chicago, IL has had a broad range of experience over the last thirty-two years on the development, acquisition, consultation and finance of commercial and residential real estate, primarily in the Vail Valley and Chicago Metropolitan area. Starting in 1984 with a firm now known as Newmark Grubb Knight Frank, he consulted for various corporations in buying, leasing and selling of commercial and industrial real estate. Mr. Landreth, thereafter, partnered with a small development company which converted industrial loft buildings into commercial, retail and residential. They were best known for revitalizing the popular "Printer's Row" neighborhood in the South Loop of Chicago. Several historically significant loft buildings were converted into approximately 300 residential/retail condominium units as well as acquiring and repositioning the Dearborn Station, a 120,000 square foot commercial/retail building rehabbed from a 106 year old, Romanesque Revival train station.
During the downturn in the early 1990s, Mr. Landreth advised and partnered with TA Realty which managed four multi-billion dollar closed end, commingled real estate funds, to acquire well placed real estate with value added potential. In 1994 Mr. Landreth formed United Pacific International to be the Chief Development Advisor on a 5,000-unit housing project for Motorola employees in Tianjin China. Through out the remainder of the 90s and into 2000 Mr. Landreth acquired apartment buildings in upscale Chicago neighborhoods, such as Lincoln Park and towns such as Evanston.
In 2005 Mr. Landreth had successfully developed and built "The Gables" which was part of a 62 million dollar 434 unit, award winning, development consisting of 368 luxury apartment units and a sixty-six unit "for sale" townhome project. The development was located on a 41-acre site on the Northwest corner of Route 34 & Farnsworth Avenue in Aurora, Illinois. Mr. Landreth used multi-structured financing with LaSalle/ABN AMRO Bank, Societe Generale, Heller/GE Capital and Chauner Securities to fund the development. In 2006, at the height of the market, Mr. Landreth sold the luxury apartment portion of the development to American Realty Advisors, a 3.3 billion dollar pension fund advisor for $50,500,000.
Mr. Landreth relocated in 2006 just west of Vail Colorado. Landreth Companies was an advisor to institutional funds specializing in hard money lending, the purchase of loan portfolios throughout Colorado.
In 2014 Mr. Landreth purchased 12 acres in Cotton Ranch, which is at the west end of the Vail Valley. Through NorthPoint Builders LLC, a Landreth Company,  72 homes/villas are being built on the site with the second phase becoming available soon.